Since 2007, the Holly Company has been developing and enhancing economic development tools that connect business owners and entrepreneurs with resources to help them grow their revenue and ideas. Through collaboration with business and development organizations, entrepreneurs have been linked with capital and financing, advisers and mentors, and events such as workshops and meetings that educate and build networks. A greater knowledge base and larger networks result in increased commerce that helps communities thrive.

The Finance New Mexico project was launched in 2007 in collaboration with the New Mexico Small Business Investment Corporation to provide businesses with greater access to capital. The project taps into the expertise of New Mexico professionals, who give financial advice and resource information. Finance New Mexico articles are distributed to 30 community newspapers in the state, ensuring equal access to financial resources.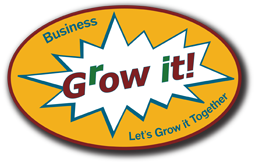 The Grow It! project, made possible by the New Mexico Municipal League, aims to stimulate private sector job development by delivering local resources to business owners when they register or license with their municipality. Resources include incubators, accelerators, mentors, chambers of commerce and how-to guides. The project encourages businesspeople to travel to a neighboring community if resources aren't available in their town.



The Biz Calendar, New Mexico's statewide business event calendar, connects people with workshops that can increase their skills and with events that can build their networks. Events are listed by city and by region, making it easy to participate in out-of-town events when on business trips. Anyone can add events to the calendar, including for-profit professionals and nonprofit service providers.